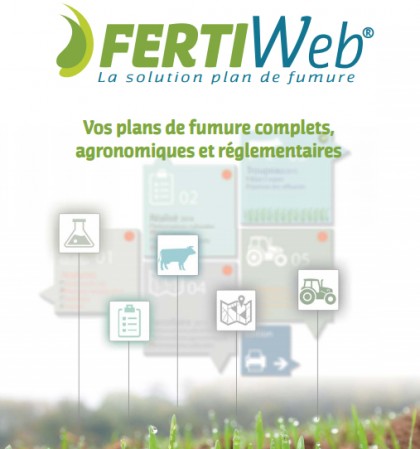 KEY ADVANTAGES
Full web solution: no update or 'version' problems. You are constantly up to date, whether for calculation engines, tables of agronomic parameters or regulatory decision rulings.
Open web service which communicates with plot management tools. Single entry for multiple assessment of information.
Modern and user-friendly navigation allows you to follow the different steps of the fertilizer plan.
More informations: fertiweb@aurea.eu